So, I have never heard of this guy. Mom has never heard of this guy. Nobody I know has heard of this guy.
Well maybe my uncle, but that doesn't matter.
But apparently this is a sad story. D:
IT'S TIME FOR ANOTHER EMO HISTORY POETRY SLAM.
John Huss, also written as Jan Hus. Pronounced JHAN GOOSE.
lulz
He was just 10 when John Wycliffe died. Remember him? HE WAS THE MORNING STAR THINGY.
Now Jan Hus and John Wycliffe never met. They never met, but there is another connection. Besides having the same (sounding) first name.
The king of England, John's homeland, married the Queen of Bohemia, the homeland of Jan.
Which means that Jan got to go to Oxford, where John Wycliffe was famous. Sooo Jan got to learn about John and his teachings. Naturally, they took the ideas of the reformation to Bohemia.
And that's how a lot of people learned about John.
So Jan was a scholar and a priest. He taught at Charles University in Prauge, pronounced Prog.
...
So Jan, with an open mind, began to read all the writings of John and he realized his errors and all that. So the logical thing to do, after reading some forbidden texts, is to....
TRANSLATE AND DISTRIBUTE IT IN SCHOOL!
Yeah. Scholar. Smart guy, he was.
So Jan was forbidden to discuss John or his teachings. lulz.
BUT HE DID IT SOME MOAR.
And then he became liked amongst the masses. And the Queen. And everyone.
Except the church. Especially the Pope. They felt very very threatened, so the Archbishop decided to burn all of Hus' writings. He punished the city of Prauge just because of Jan. So Jan got smart here and he fled.
And here comes teh evil monkeh wrench.
So in the church at this time, there was a dispute as to who was actually Mr. P-to-da-ope. There were three men, each claiming to be Mr. P-to-da-ope. There was a guy in France saying, "I'M DA POPE."
And a guy in Rome saying, "I'M DA POPE."
And here comes Trollzilla in Germany saying, "LOLNOPE NONE'A YOU GUYZ R POPE, I AM."
And the reason we're bringing this up is to show you the state of the Church.
So you got three different guys saying, I'M DA POPE.
Jan was running around, and John was famous, so the Holy Roman Emperor called a meeting.
They had representatives from France, England, Italy, and the Holy Roman Empire. Which is Germany. They got together and tried to solve the triple-pope problem.
So what do you think happened? You would'a thought the Jonas Brothers were in town or something, because there were SO MANY PEOPLE THERE.
lolnope nobody cares about the Jonas Brothers.
Well it ended the triple-pope problem. You know who got to be Mr. P-to-da-ope? NOBODY! A whole new Mr. P-to-da-ope got picked.
Something sad about this is that he was invited to the council. IT'S A TRAP.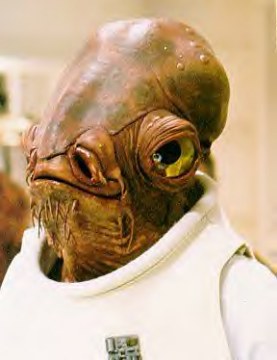 So John was not even put on trial. He was pretty much thrown into a hole in the ground. And not a big one. I'm talkin' a tiny hole. Well it wasn't really a hole, but it was about as bad as a hole. I'M CONFUSED NAO.
Ok. So, we got this cleared up. It was a cell which with really bad conditions and it was really small, LIKE a tiny hole in the ground.
So Jan could have escaped from it. The townspeople were RIOTING in this. They would have broken him out. He had friends BEGGING TO BREAK HIM OUT. He could have denied his teachings. But he didn't. He stayed in jail.
He said he'd take back everything if he was proved wrong from scripture. Guess who was never proved wrong? JAN.
So they decided to vote if he was to die or not.
And they voted that he should die.
Guess who else they said should... uh... die...?
JOHN WYCLIFFE, WHO HAD BEEN DEAD FOR OVER 30 YEARS.
Failmode: On.
So they burned him at the stake. He probably could have escaped in the insanity, but no, he was found in his cell, praying. His cell was not locked.
It was customary to burn heretics at the stake, so the Church would not have to spill blood.
TROLOLOLO OH MAN THAT'S A GOOD ONE BECAUSE THE CHURCH HAS NEVER SPILLED BLOOD LOLOLOLOLO-
Oh.
Oh, they really did burn heretics at the stake? For that reason? I still think that's funny.
1,000 body guards escorted him. They placed a paper crown on his head, and he sang hymns before he died. They asked him to deny what he said, but he wouldn't.
Jan Hus had his own followers, like the LOLLARDS. They called themselves the Hussites, and they caused a civil war. lulz. Some broke away from the followers after this and started another Brethren.
THE ENDDD.
Uhmyuh.