Look at your ceiling. Look at your computer screen. Look at your ceiling. Now back to your screen. Sadly, your ceiling is not as fancy as your computer screen.
BUT MR. P-TO-DA-OPE JULIUS THE THIRD'S?
His ceiling was nifty.
Why?
Because he hired Michelangelo to paint THE MOST MAGNIFICENT CEILING IN THE WOOORLD for the Sistine Chapel in Rome.
But the Mutant Ninja Turtle didn't like painting, so he hired someone else. He hired Another Michelangelo.
Who also hated painting.
So Mich was pretty much born in the right place at the right time to become a great anything. Meaning, Florence around 1500. He was an apprentice to a guy who was a painter and a sculptor. And then He moved to Another guy, and it happened to be a part of the Medici gardens. He had access to some of the most beautiful artwork on the block (block being, you know, the world.), mostly sculptures. HE was invited to live in his master's home, and he was provided with a room and a nice salary. They dines with a bunch of people, including the royal family.
BUT!
In this time, his nose was shaped.
Yes.
His nose.
He pretty much got hurt really hard in a game of slugbuggy.
Which screwed his nose way up.
So Mich had a lot of self pity, and he was all sad panda.
AND THEN HE BECAME A ROCKSTAR.
Because his two greatest statues? They were made real early in his career. So I guess he got progressively worse after that first greatest one.
And the first greatest one? It was called the Piñata. Or the Pietà, pronounced Pee-AHHH!-tah. It's Mary holding Jesus.
And there was another one called David.
Well that's a little easier to say.
David was 18 feet tall, and was wearing clothes from the Emperor's Collection. The right side of the statue was sculpted so it was firm. The other side was all relaxed and stuff. And he wasn't all "YAY PLAYDOH." He was putting thought and stuff in to the thing.
AND IT WAS AROUND THIS TIME That Mich was asked to GO HEAD TO HEAD, TOE TO TOE, FACE TO FACE, ETC. TO ETC. WITH LEONARDO.
But he never finished his painting so nobody won. Herpderp.
What did Mich paint? Leo painted horses. So Mich painted the obvious.
SOLDIERS BATHING.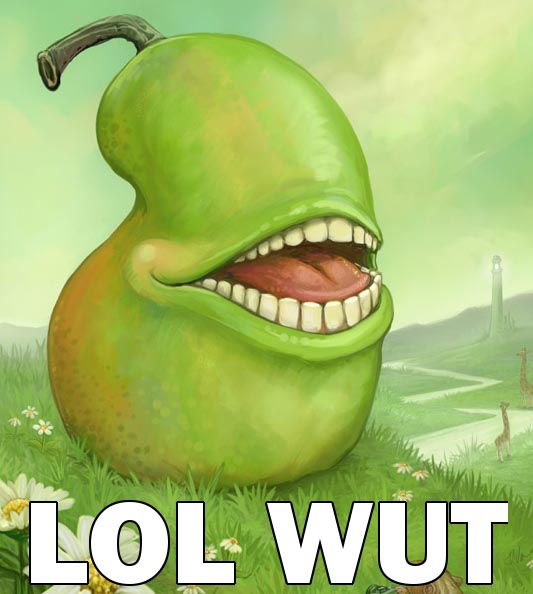 Because, well, he... He was... He was kinda like Leo. He was.. I... Uhm.
He was fascinated with...
Well.
Take a guess.
Also, Mich was a fan of dissecting to look at muscles, torso, veins, etc. etc.
The church was not a fan of this, nor did they like the barely clothed and muscular figures in his paintings.
But unlike Leo, Mich pretty much ignored landscapes, perspective, and still life. He said that painting these things were for "Children and uneducated men."
WOULD YOU LIKE SOME ICE FOR THAT BUUUURN?
Also, another thing he said for painting anything in general was for women.
C-C-C-COMBO BURN.
So how was it that Mich, who despised painting, went and painted the most extravagant ceiling of all time?
He was tricked. BABABAA~!
So Mr. P-to-da-ope Julius asked Mich to make him a tomb. Julius was ill-tempered, arrogant, and annoying. That narrows it down. Mich was also ill-tempered, arrogant, and annoying. Neither of them could agree on anything. Mich was sent out to the mountains to collect the perfect rocks. Then on the 8th MONTH, Julius said "FOGET THIS." and he put the whole thing on hold. So Mich stopped on down to Rome and was like "I BEEN WORKIN' FO EIGHT MONTHS GIVE ME MONEY."
And you don't really demand money from Mr. P-to-da-ope. But he refused to see him.
SO HE WENT EVERY DAY FOR THE NEXT WEEK.
And then he just got mad and went home.
It took an official letter and three angry letters FROM THE POPE to drag Mich's behind back to Rome.
So eventually he went back to Rome, but only one statue for the tomb was made. And then it got melted down to make a cannon.
THEN JULIUS HAD AN IDEA.
"Hay. Hay. Hay. Hay Mich. Hay. Make me a ceiling kthnx?"
Mich needed money, so he did it. But he grumbled THE WHOLE WAY. And Mr. P-to-da-ope also had a lotta power, and Mich didn't feel like getting excommunicated.
So Mich painted 10,000 square feet of ceiling. From 70 feet off the ground. For four year years. The guy pretty much lived on scaffolding. Which is like a ladder plus a bed. He only ate what was on hand, and he barely bathed or changed clothes.
FOR FOUR YEARS.
Once, Julius hit him with a stick for not doing it fast enough.
Dude.
And of course, there were 343 muscular peeps all up in thurr.
Also, you guys know this?
(That pic of God ALMOST touching Adam. That sounded wrong. But whatevz.)
Also, the whole thing?
NO LANDSCAPE.
NONE.
Because those are for sissy boys.
No pun.
And then, four months after Mich finished the painting, Julius died.
So then Mich made Julius a tomb.
4tehlulz.
At the beginning of the Tomb, Moses is over hurr all Princess Celestia (brohoof?) mode with a flowing beard.
So then Mich made frands with a widow named Victoria (don't get all excited. They were just frands. and they visited on Sundays, and they talked, and all that stuff.
Mich was a Christian, and so he want back to the Sisten Chapel and painted a thingy called "The Last Judgement" about 15-30 years later. It was about sin and it's consequences. It was pretty much based off of Dante's Inferno. As in, it was really really gorey. As in,
Mich painting his face in the hollow skin of Saint Bartholomew.
Yeah.
So then Victoria died, and Mich was really really sad panda mode.
But in this, he grew a lot closer to God and Christ and alla that.
He pretty much went from one extreme to the other. All dissecting and stuff to Christ and stuff like that.
So.
Uhm.
Yeah.
The end...?